Josh Hill & Ashley Howells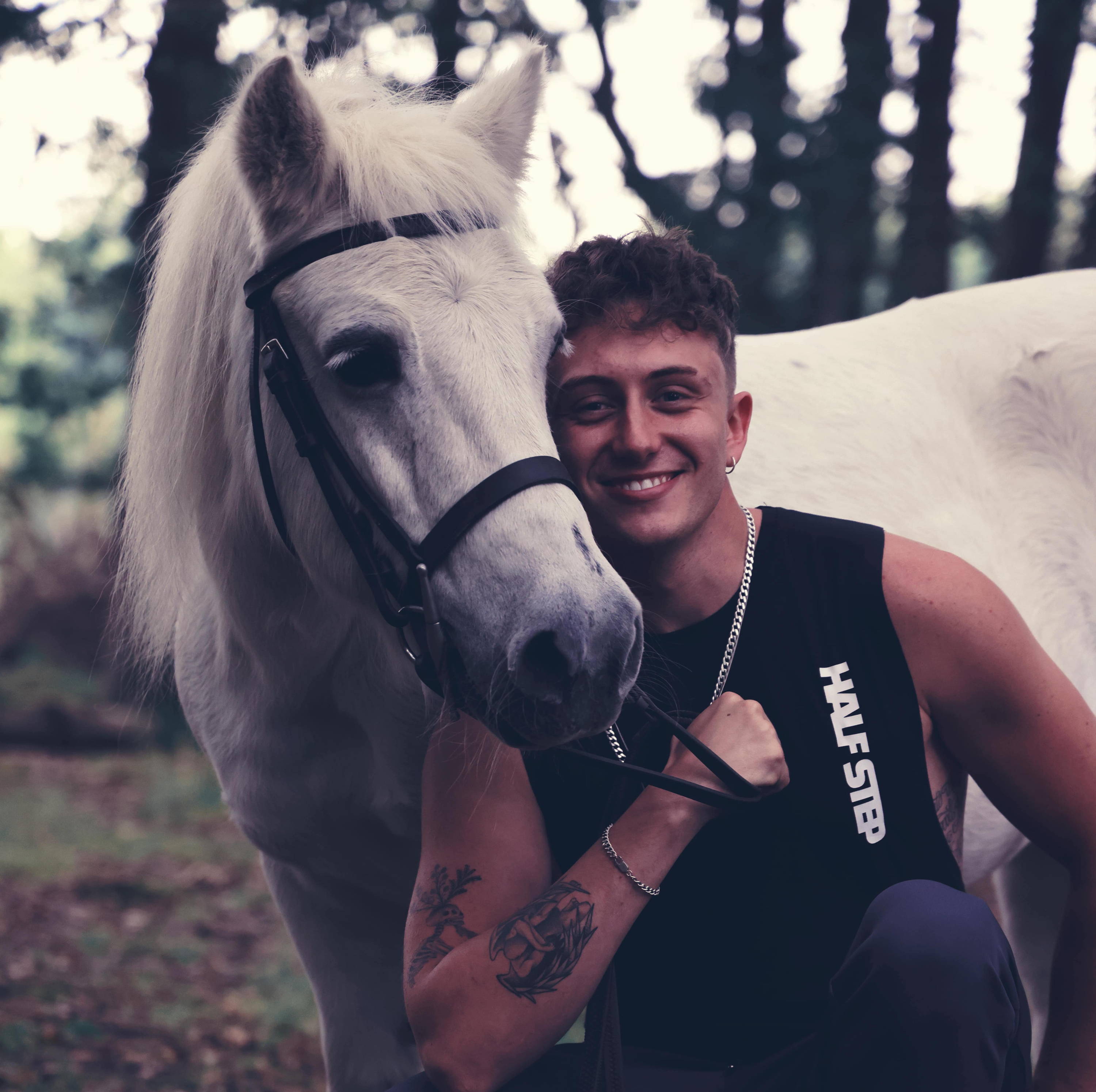 Half Step Performance was first brought to life as Half Step Equestrian. 2020 was a year of intense brand research and constant changes to fit the vision that Ashley and Josh were trying to showcase. The guys were striving to make a positive impact for athletes and hobbyists and it was about finding how. Ashley and Josh knew that they were underdogs in the industry, and that is who they have sought out to represent.
Having built up a positive community online and a reputable name on social media for Half Step Equestrian. The brand was ready to launch its first collection in October - The Midnight Collection. This saw huge volumes in website traffic and the collection completely sold out within 7 days of the launch. Only two months later Half Step took a giant leap and attended their first trade stand event at the London International Horse Show where the incredible followers of the underdog movement got to connect with the creators for the first time.
2021 was a whirlwind of amazing growth for Half Step. Any new company would be overwhelmed with the positive response the Half Step team achieved and that their mission was completed. The Half Step guys got thinking - how can we make more of an impact? How can we use this gift to impact more people? How can we push this movement for underdogs to become even more accessible than just the equestrian industry?
Welcome to the start of a new chapter - Welcome to Half Step Performance.
High performance sports wear for high performance sports across the globe. Incorporating style, sustainability, and accessibility. We have a vast amount planned for 2022 and can't wait to share our journey with you. Welcome to the start of something new!